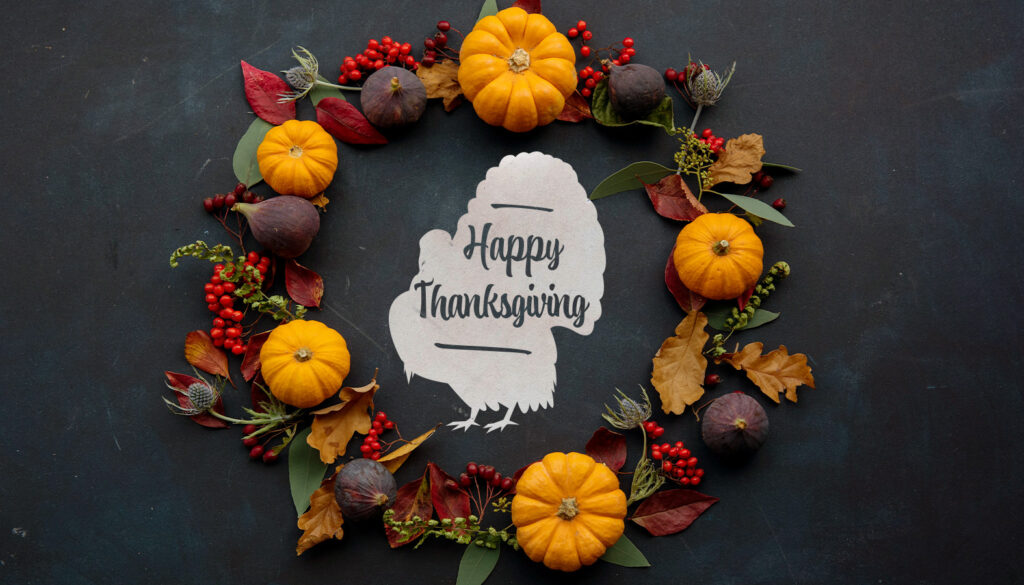 Every year, when Thanksgiving rolls around, there's excitement in the air here at Control Chief headquarters.
It means we're all talking a lot more about the holidays, and planning parties and celebrations. Some employees may take an extra day off to have more time with family. All of us work a little harder to make sure to get our orders completed on time, and to make sure that we have met and exceeded our customers' expectations.
But once that Third Thursday in November hits, and all of the Control Chief family wakes up and celebrates with their own families, there really is a deep sense of gratitude.
First and foremost, we're thankful for all of the members of our team, for their ingenuity and initiative, their commitment to our customers, and their commitment to each other.
We're thankful that we have the privilege of working in a land of freedom. America is "the land of the free and the home of the brave," and we get the chance to prove that everyday. We aren't just making, selling and servicing industrial remote controls, our team is living out the meaning of "American Craftsmanship" like we have for more than 50 years.
"If you think Independence Day is America's defining holiday, think again. Thanksgiving deserves that title, hands down."

—Tony Snow
We're also grateful for our customers, who work hard in the steel mills and factories, who load and unload trains in the railyards, who run headlong into danger as firefighters and first responders– those who operate machinery, lift heavy loads, and work in all kinds of conditions to keep the economy running. We truly appreciate what you do, and we are grateful that you choose to do business with us.
We're also grateful for our vendors, suppliers, shipping contractors, and everyone else who helps us keep moving forward. Thank you.
Our gratitude extends well beyond one holiday.
We strive to show our gratitude every day of the year.
"As we express our gratitude, we must never forget that the highest appreciation is not to utter words but to live by them."

—John F. Kennedy