Crane Remote Control Transmitter
The CraneChief HD™ is the ideal solution for Overhead Cranes, Ship loaders, Mobile equipment, and many other industrial applications. Designed in a Belly Box style, the CraneChief HD™ is available in configurations of up to 6 levers. When combined with the Advantage Series receiver technology, the CraneChief HD™ transmitter becomes one of the most versatile transmitters on the market today. The robust 2-way, 900MHz Frequency Hopping RF Link provides secure communication to the Receiver. 
Each CraneChief HD™ transmitter is specifically designed for your operation requirements to maximize the Safety and Efficiency
of each application. Control Chief Corporation provides unsurpassed support to keep your operation up and running seamlessly.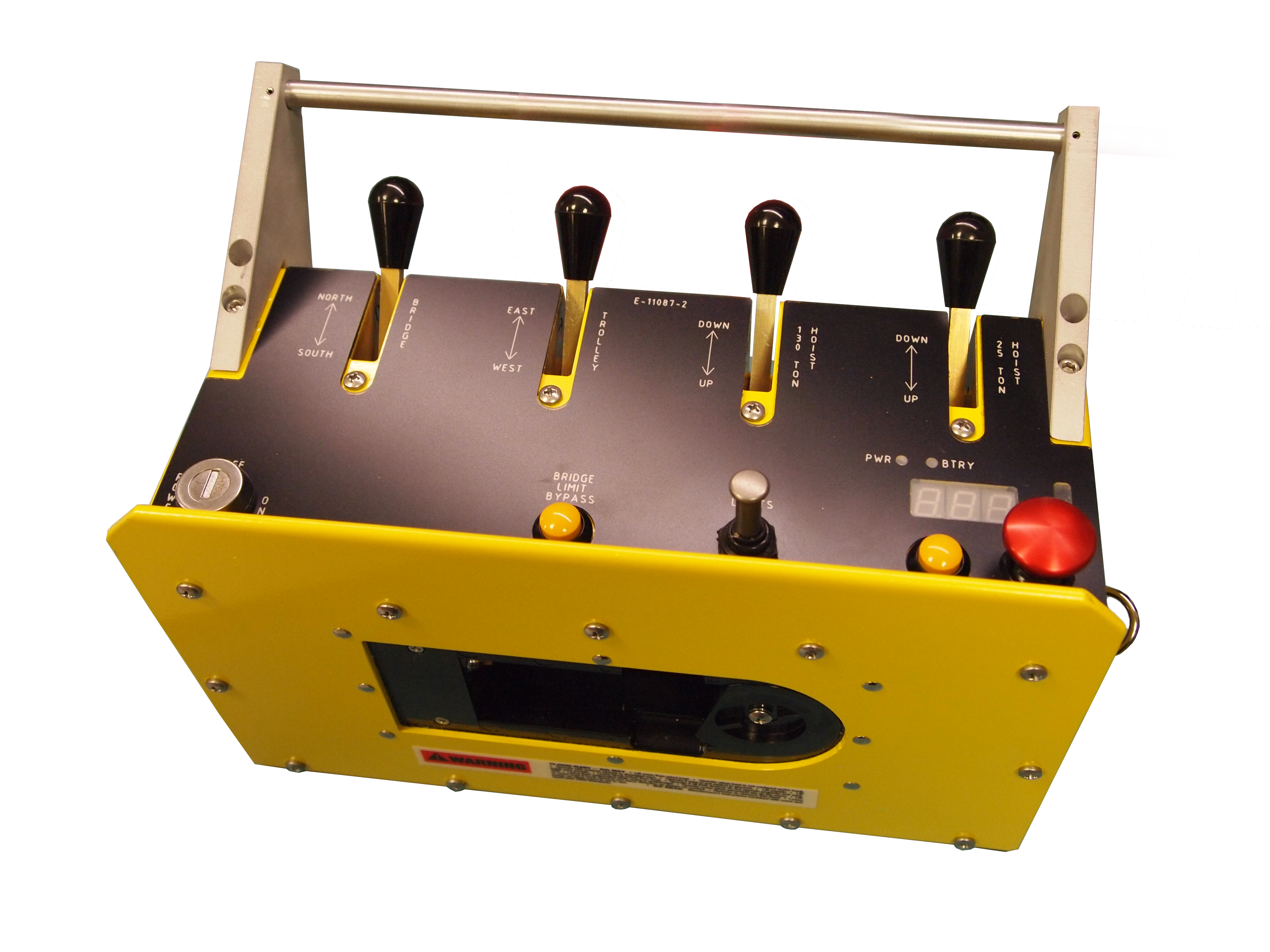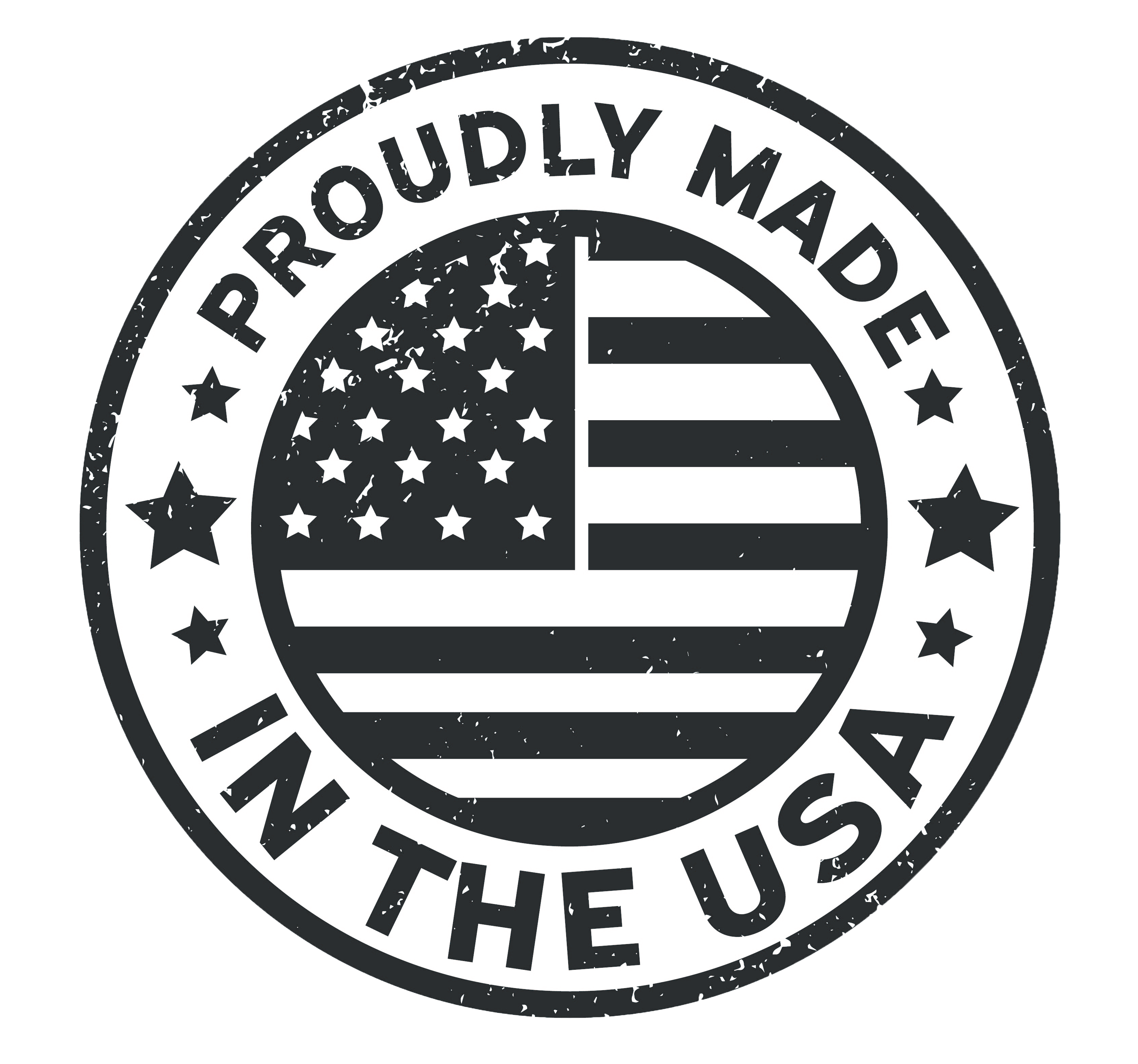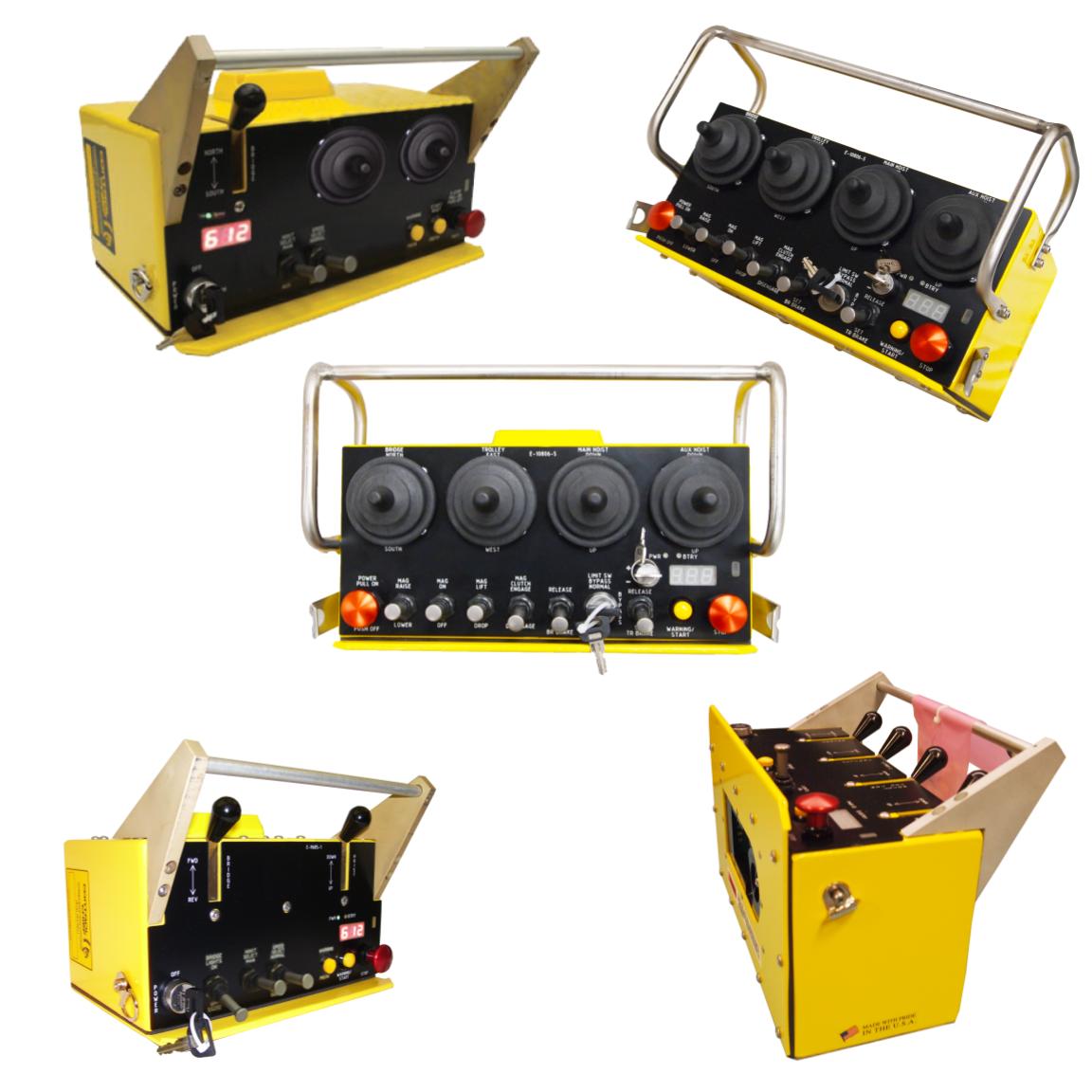 The CraneChief HD™  is fully customizable with a variety of controls, displays, and functions.
 
Technical Specifications
Dimensions
3-lever 9.05 x 6.80 inches (22.98 x 17.27 cm) (WxH)
4-lever 11.05 x 6.80 inches (28.06 x 17.27 cm) (WxH)
5-lever 13.55 x 6.80 inches (34.41 x 17.27 cm) (WxH)
Range
500-1000+ feet, environment dependent
(Configurable)
Operating Environment
-20°F to 140°F (-30°C to +60° C)
Frequency
FCC Part 15 type accepted
Unlicensed band 900 MHz (2-way)
Antenna
Internal
Battery
Rechargeable Lithium-Ion battery pack (7.4V nominal per pack)
Compatibility
Compatible with Advantage Series receivers
PRODUCT SPECIFICATIONS ARE FOR REFERENCE ONLY. SUBJECT TO CHANGE WITHOUT NOTICE. CONTACT CONTROL CHIEF FOR VERIFICATION.
CraneChief™ Product Sheet
Advantage Series Product Sheet
Advantage Series Product Sheet
Customer Connected Booklet