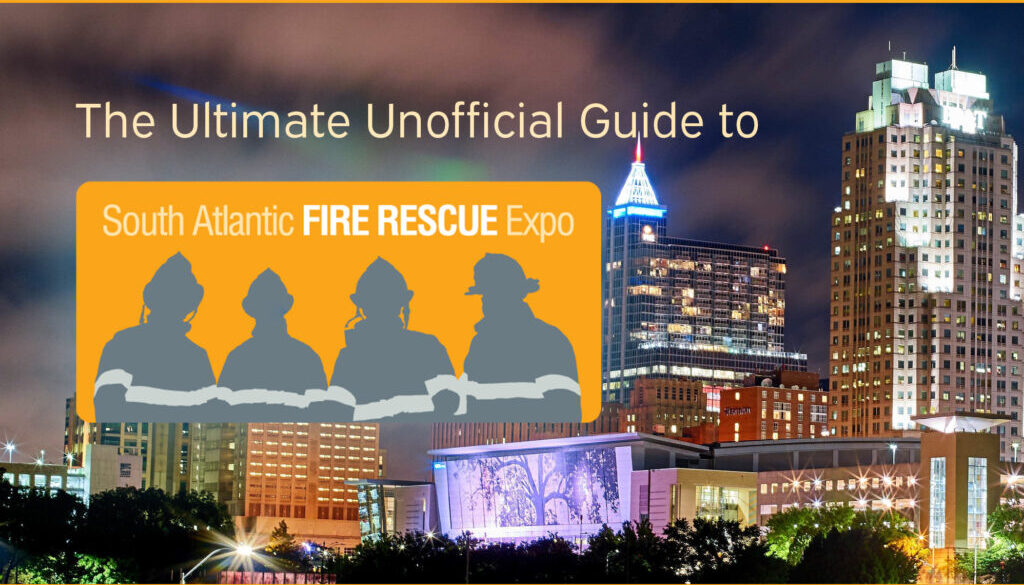 South Atlantic Fire Rescue Expo 2023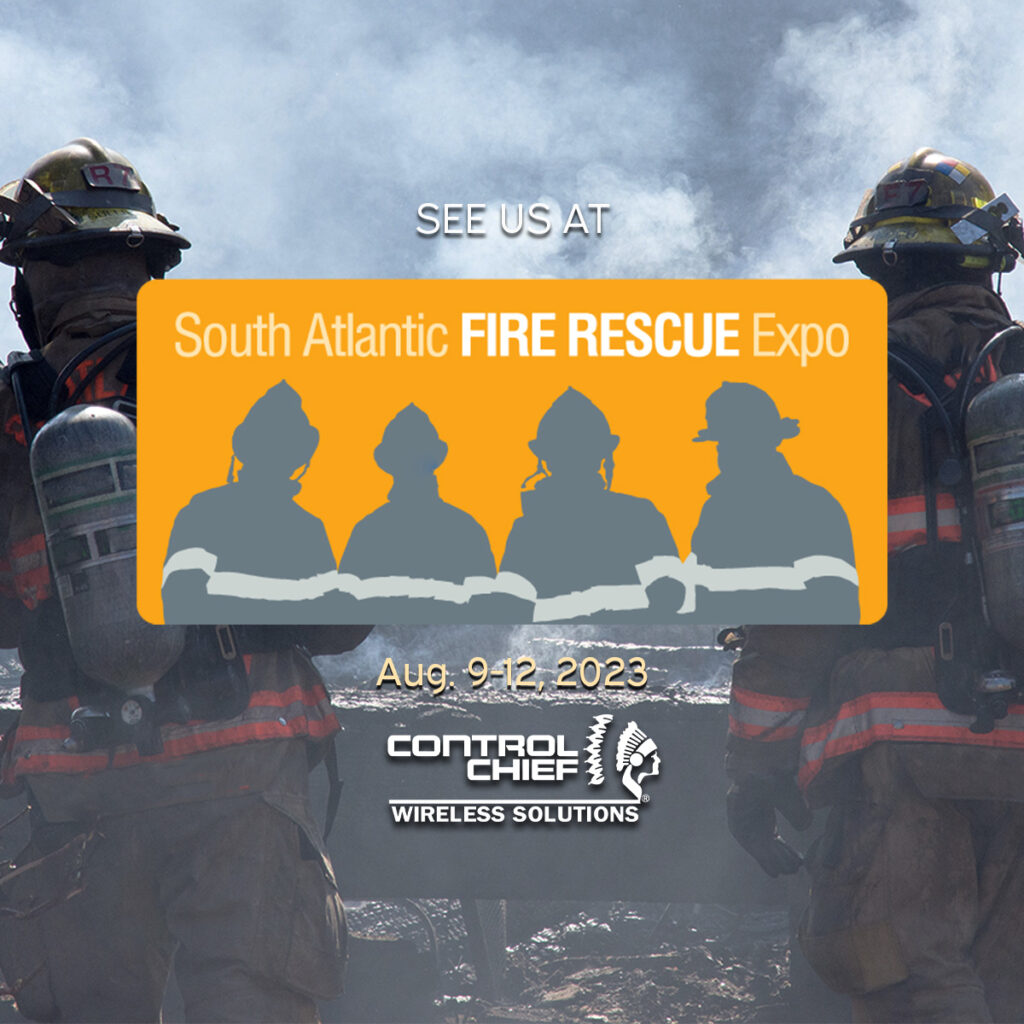 Raleigh, North Carolina is gearing up to host one of the largest and most anticipated regional fire-rescue service convention—the South Atlantic Fire Rescue Expo (SAFRE) 2023. This four-day event, scheduled from August 9th to 12th, promises to bring together industry professionals, experts, and leading companies, including Control Chief at booth number 411. In this Ultimate Unofficial Guide, we'll provide you with all the essential information to make the most of your SAFRE experience in Raleigh.


Register for SAFRE 2023
If you haven't registered for the South Atlantic Fire Rescue Expo (SAFRE) 2023 in Raleigh, now is the time to secure your spot. This is your chance to join industry leaders, gain valuable knowledge, and connect with fellow professionals in the fire-rescue service. Don't miss out on this incredible opportunity to expand your network, stay up-to-date with the latest industry trends, and discover innovative solutions that can enhance your firefighting skills. Register today and be a part of this premier event that will empower you to make a difference in your community and beyond.
SAFRE 2023 Venue
SAFRE 2023 will take place at the RALEIGH CONVENTION CENTER in Raleigh, North Carolina. Located in the heart of the city, the venue offers state-of-the-art facilities and ample space to accommodate the expo's diverse activities and exhibits.
Highlights and Themes at SAFRE 2023
SAFRE is renowned for its wide range of highlights and themes that cover the latest trends, technologies, and advancements in the fire-rescue service industry. Whether you're interested in exploring innovative equipment, attending educational sessions, or connecting with like-minded professionals, SAFRE has it all. This year's event aims to foster collaboration and knowledge-sharing among attendees to enhance fire-rescue services across the region.
Keynote Speakers and Special Events
SAFRE 2023 will feature a lineup of distinguished keynote speakers who are experts in their respective fields. These speakers will share valuable insights, experiences, and strategies to inspire and educate attendees. Additionally, special events such as panel discussions, live demonstrations, and networking sessions will provide unique opportunities for professionals to connect, exchange ideas, and build valuable relationships within the industry.

CLICK HERE to see the full schedule of speakers and events at SAFRE 2023.
Schedule at a Glance
To plan your visit and make the most of your time at SAFRE, be sure to check out the schedule at a glance. The schedule provides comprehensive information about the various sessions, workshops, presentations, and exhibits taking place throughout the event. By carefully selecting the sessions that align with your interests and professional goals, you can optimize your learning experience at SAFRE.

CLICK HERE to see the full schedule of speakers and events at SAFRE 2023.
Places to Eat in Raleigh
While attending SAFRE, take some time to explore the vibrant culinary scene in Raleigh. The city offers a wide range of dining options, from cozy cafes to upscale restaurants. Indulge in delectable dishes crafted with locally sourced ingredients and experience the unique flavors of Raleigh.
Explore Raleigh's Attractions
While in Raleigh for SAFRE, make sure to explore the city's top attractions. Here are some must-visit places that showcase the charm and cultural heritage of Raleigh:
James B. Hunt Library: Experience one of the most advanced libraries in the world, known for its architectural design and technological wonders.
Pullen Park: Visit one of the world's oldest amusement parks and enjoy its recreational opportunities and iconic carousel.
North Carolina Museum of Art: Discover a premier visual arts museum with stunning exhibits, outdoor park, and special exhibitions.
Hemlock Bluffs Nature Preserve: Explore this scenic nature preserve with hiking trails, overlooks, and an educational nature center.
Marbles Kids Museum: Spark imaginations and provide hands-on learning experiences for children at this interactive museum.
Pope House Museum: Learn about the life of Dr. Manassa Thomas Pope, a prominent African-American citizen of Raleigh, at this historic house museum.
Historic Oakwood Cemetery: Pay respects at this tranquil final resting place and admire its Victorian landscaping and mortuary art.


Accommodations & Parking in Downtown Raleigh
The following hotels are designated as Official South Atlantic FIRE RESCUE Expo accommodation providers:
Sheraton Raleigh Hotel
$183/night
Last day to book reservations: July 9, 2023
421 South Salisbury Street
Raleigh, NC 27601
Book Sheraton Raleigh Hotel Reservations Online Here
You may also call 800.325.3535 and use code: NF4   to book by phone

Residence Inn Raleigh Downtown
$181/night
Last day to book reservations: July 17, 2023
616 South Salisbury Street
Raleigh, NC 27601
Book Residence Inn Raleigh Downton Reservations Online Here
Guests booking by phone
Guests may call the Front Desk at 919.856.0017 to book within the group block by referencing the group code SAF.



Parking in Downtown Raleigh
Click here for a map that will provide helpful info: Downtown Raleigh Parking Map
Control Chief at SAFRE 2023
Make sure to visit Control Chief at booth number 411 at SAFRE to experience our innovative product for fire and rescue personnel.

As a leading provider in the industry, Control Chief will showcase our ACCESS 1000™
INDUSTRIAL OVERHEAD DOOR REMOTE CONTROL SYSTEM

Our knowledgeable team will be available to provide in-depth demonstrations, answer questions, and discuss how we can help you OPEN EVERY FIRE STATION DOOR IN YOUR CITY WITH JUST ONE REMOTE.

We are looking forward to seeing you at the show!