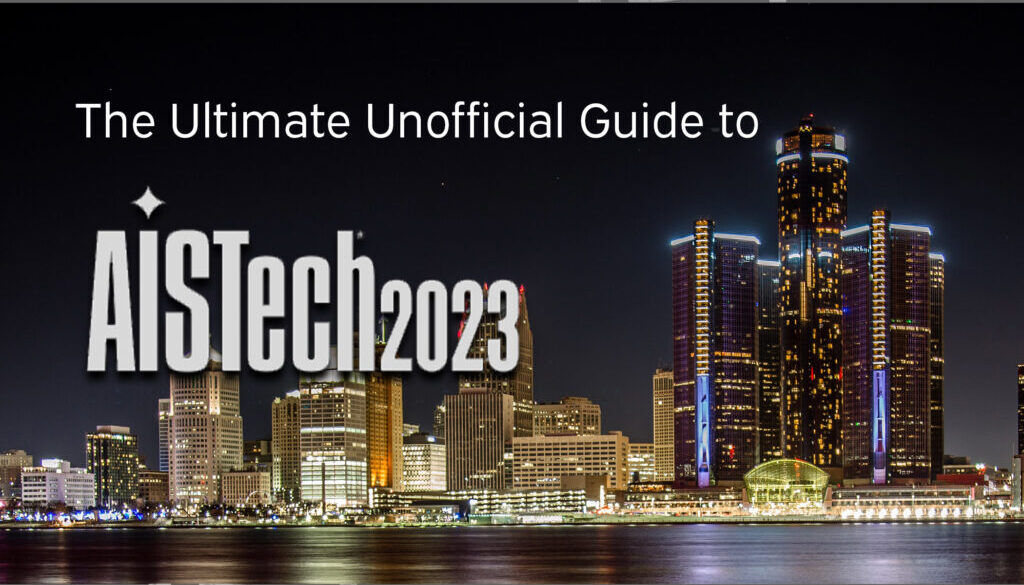 AISTech Technology Conference and Iron and Steel Exposition is the steel industry's largest trade show and expo. This year's conference will feature technical presentations, networking events, and the exposition May 8-11 at Huntingdon Place in Detroit, Michigan



Control Chief will be on hand at booth 2292 to showcase our wireless solutions for the Steel Industry.
We've put together an Ultimate Unofficial Guide to AISTech 2023in Detroit to help you navigate the trade show and the city while you're visiting!
AISTech 2023Floorplan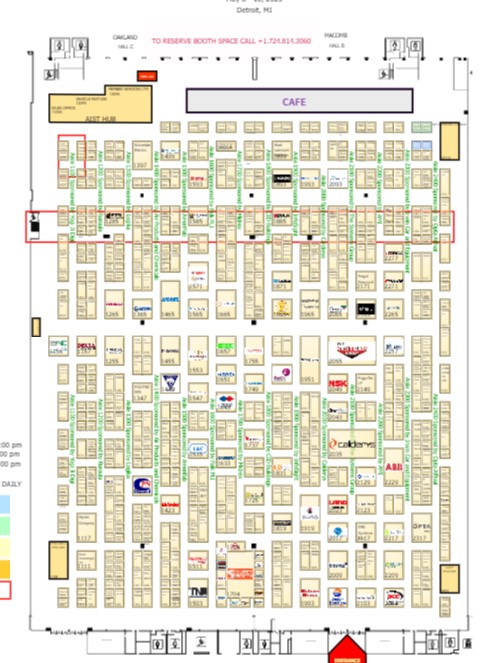 What to do in Detroit while at AISTech


Detroit, Michigan is a city with a rich history that is closely tied to the steel industry. During the late 19th and early 20th centuries, the city's proximity to iron and coal mines, as well as its location on the Great Lakes, made it a hub for steel production. The steel industry played a critical role in the city's growth, and many of Detroit's iconic buildings and structures were constructed using steel produced in the city. However, like many other cities in the Rust Belt, Detroit's relationship with the steel industry has been characterized by ups and downs. While the industry has faced significant challenges in recent years, Detroit remains an important center for steel production and innovation. Today, the city is home to a number of steel companies and manufacturers, and it continues to play a vital role in the global steel industry.
Welcome to Detroit, Michigan – the host city for the 2023 AISTech Iron and Steel Exposition!
If you're attending this conference, you're in for an exciting experience. Detroit is a city that boasts a rich history, a vibrant culture, and a host of attractions that are sure to keep you entertained throughout your stay. From stunning architecture and world-class museums to music and entertainment venues, this city has something to offer everyone. In this ultimate unofficial guide to AISTech in Detroit, we'll highlight some of the top attractions and activities that you can explore while attending the conference. Get ready to immerse yourself in the best of what this city has to offer!
We've put together a list of some of our favorite things to see in Detroit
A museum that celebrates innovation, ingenuity, and American history, The Henry Ford Museum is home to a vast collection of artifacts and exhibits that showcase the evolution of technology and its impact on society. From vintage automobiles and airplanes to iconic American inventions and pop culture memorabilia, the museum offers a fascinating journey through the past.
The Detroit Institute of Arts is a world-class art museum that boasts a vast collection of art from around the world, including works by some of the most renowned artists in history. From ancient Egyptian artifacts to contemporary art and everything in between, the DIA offers a diverse range of exhibits that are sure to inspire and engage visitors of all ages.
Belle Isle Park is a 982-acre island park located in the Detroit River that offers stunning views of the city skyline and a host of outdoor recreational activities, including hiking, biking, fishing, and more. The park is also home to the Belle Isle Aquarium, Anna Scripps Whitcomb Conservatory, and Dossin Great Lakes Museum.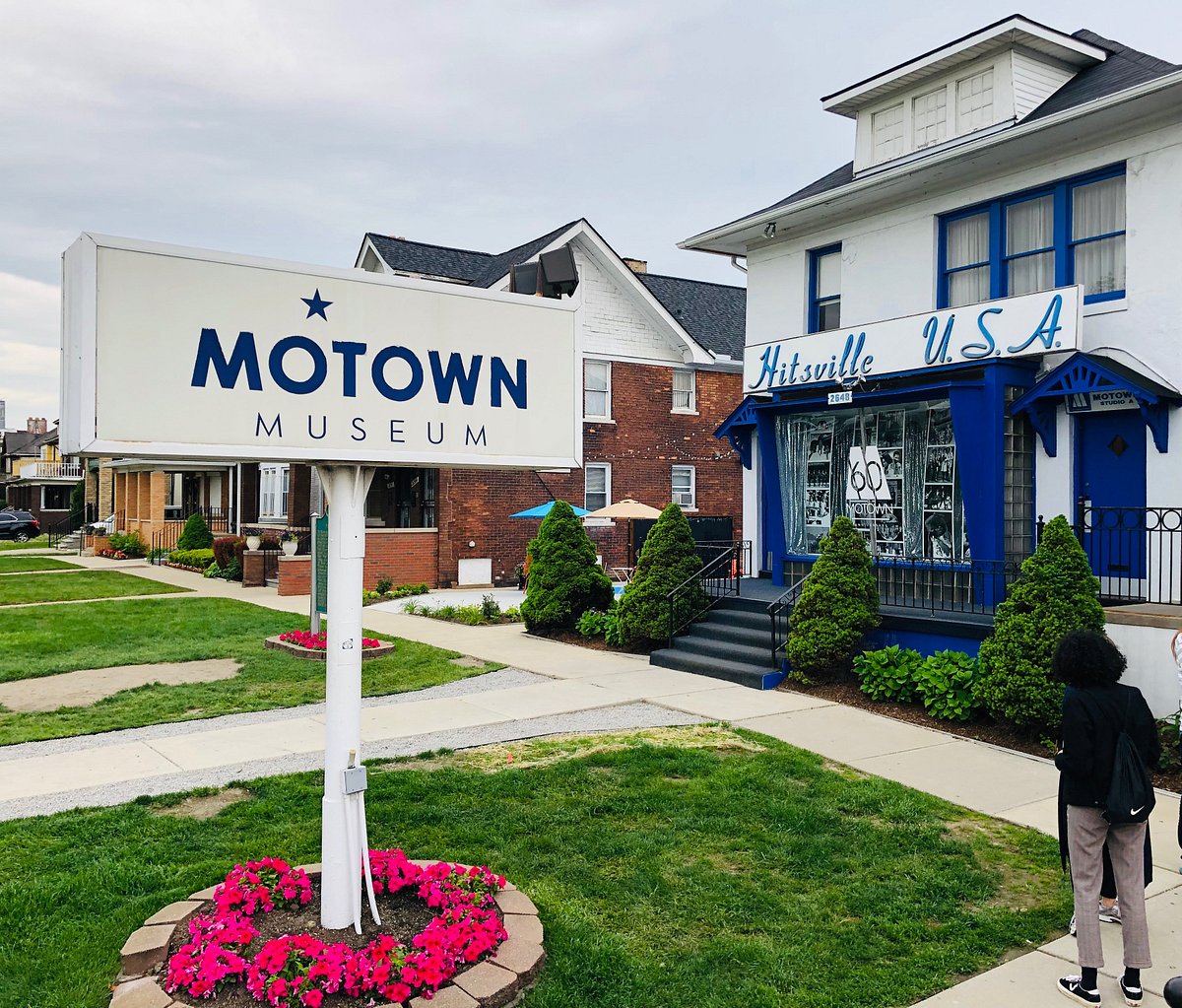 Founded by Motown Records founder Berry Gordy, the Motown Museum is a must-visit attraction for fans of soul, R&B, and pop music. Visitors can explore the legendary Studio A, where some of the most iconic Motown hits were recorded, as well as see memorabilia and exhibits that celebrate the history of Motown Records and its impact on music.
The Detroit Riverfront is a 5.5-mile stretch of walkways, parks, and green spaces along the Detroit River that offers stunning views of the river and city skyline. Visitors can enjoy a variety of outdoor activities, including kayaking, biking, and strolling along the riverfront.
Eastern Market
A historic public market that has been a Detroit institution for over 125 years, Eastern Market is home to dozens of vendors selling fresh produce, meats, baked goods, and more. The market is also a hub for art, music, and community events, making it a vibrant and dynamic destination for locals and visitors alike.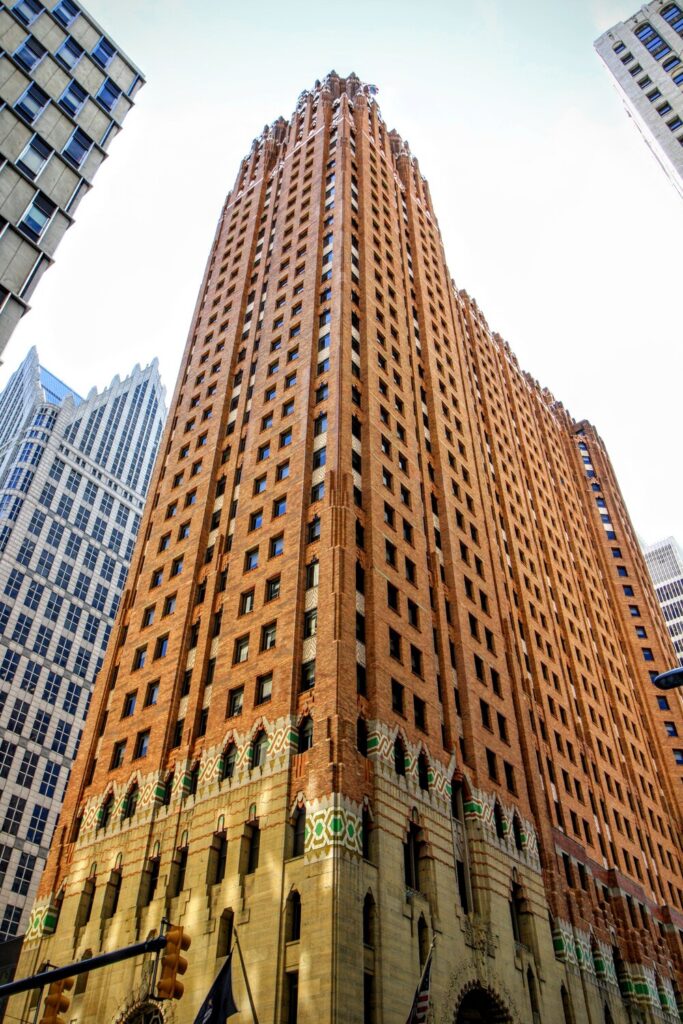 A National Historic Landmark, the Guardian Building is a stunning example of Art Deco architecture that boasts a colorful and ornate interior that is often compared to a cathedral. Visitors can take a tour of the building and marvel at its intricate details and beautiful design.
The Detroit Zoo is home to over 2,000 animals from around the world, including tigers, polar bears, giraffes, and more. Visitors can enjoy a variety of exhibits and attractions, including a 4-D theater, a carousel, and a train ride.
The Heidelberg Project
A unique outdoor art installation that has been a fixture of the Detroit art scene for over 30 years, the Heidelberg Project is a collection of brightly colored houses and sculptures that have been transformed into works of art. The project is designed to inspire creativity and promote community engagement.
Michigan Science Center
The Michigan Science Center is a hands-on science museum that offers interactive exhibits and activities that are designed to inspire curiosity and creativity. Visitors can explore topics ranging from physics and chemistry to biology and astronomy, and participate in workshops, demonstrations, and other educational programs.
Each of these attractions offers a unique experience and a glimpse into the history, culture, and entertainment scene of Detroit. Whether you're a first-time visitor or a long-time resident, these attractions are definitely worth checking out!


Detroit Tours
Private MotorCities National Heritage Area Antique Car Tour: This tour takes you through the MotorCities National Heritage Area, where you will see historic sites, automotive landmarks, and learn about Detroit's automotive history. The tour is private and includes a knowledgeable guide and a vintage car ride.
Self-Guided Detroit's Spirit and History Solo Walking Tour: This tour is perfect for those who want to explore Detroit at their own pace. You will be provided with an audio guide and a map to help you navigate the city's historic sites and landmarks.
Corktown Heritage MI Central Depot Private Tour: This private tour takes you through the historic Corktown neighborhood and explores the city's railway history. You will visit the Michigan Central Depot and learn about its significance to Detroit's past and present.
Private Antique Car Tour of Historic Belle Isle: This private tour takes you through Detroit's historic Belle Isle, where you will see landmarks such as the James Scott Memorial Fountain, the Belle Isle Aquarium, and the Belle Isle Conservatory. You will ride in a vintage car and learn about the island's history.
Detroit Scavenger Hunt Roll Through Motor City: This interactive scavenger hunt takes you through Detroit's historic sites and landmarks. You will solve clues, complete challenges, and learn about Detroit's history and culture.
Detroit Bar Hunt Get Down in Greektown: This tour is perfect for those who want to experience Detroit's nightlife. You will visit some of the city's best bars and clubs in the Greektown neighborhood and enjoy drinks, music, and dancing.
Where to eat and drink in Detroit
Detroit's culinary scene has been gaining popularity and recognition in recent years, making it a destination for foodies. The city boasts a diverse range of restaurants, from fine dining establishments to casual eateries. Many restaurants in the city source their ingredients locally, supporting the area's farming community and showcasing the region's seasonal produce. In addition to traditional restaurants, there are food trucks and pop-up events offering unique and innovative dishes. Whether you're in the mood for a hearty meal or a creative culinary experience, Detroit's dining scene has something for everyone.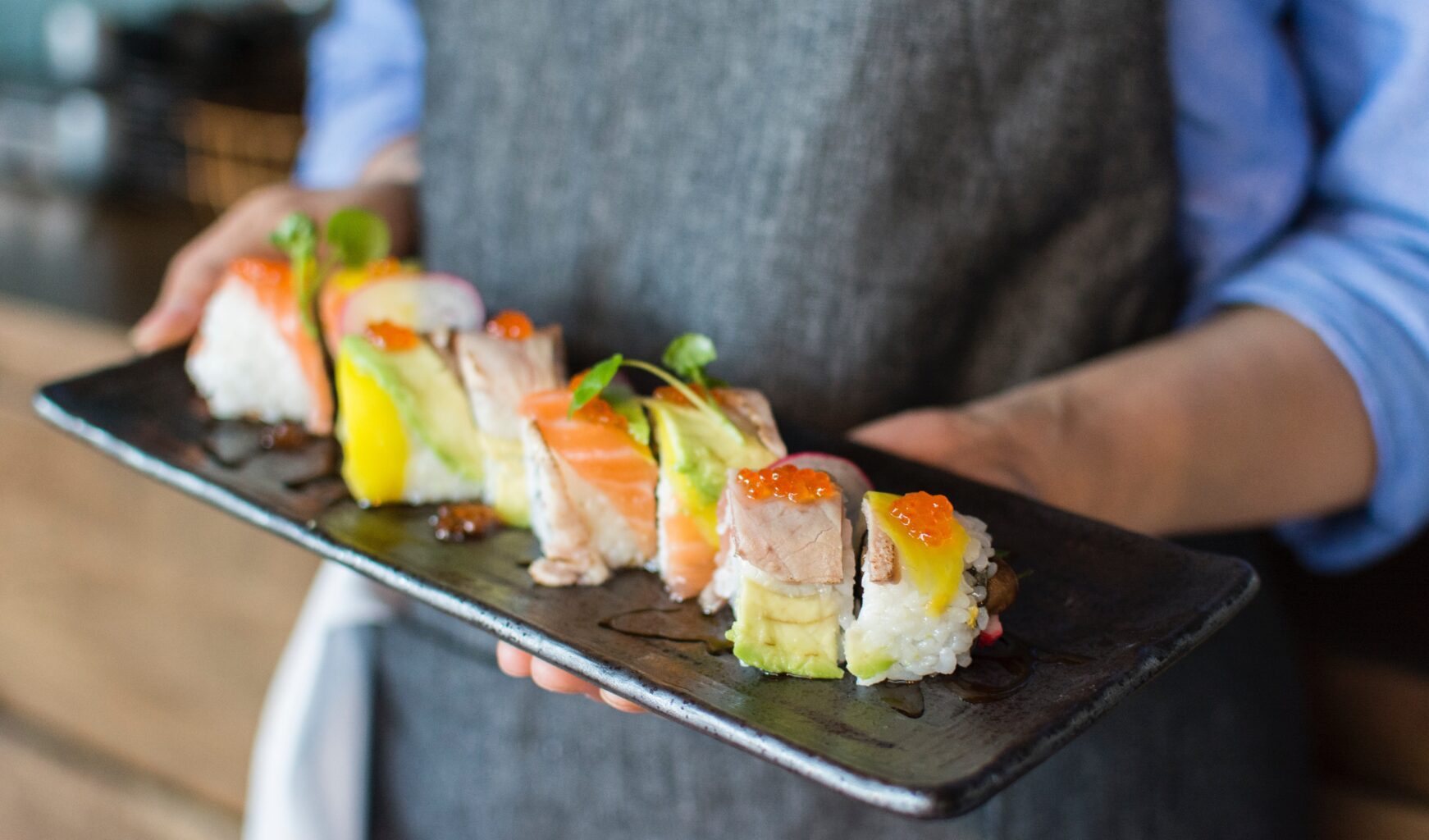 For the past three decades, Noble Fish has been the go-to destination for sushi in metro Detroit. Initially a market in 1984, it has since expanded into a restaurant, complete with a modest sushi bar and a kitchen where the skilled sushi chefs expertly assemble fresh cuts of fish. Recently, the restaurant has added a larger dining area for customers seeking a casual atmosphere. In addition to serving a variety of traditional Japanese snacks, including candy, cookies, and rice cakes, they offer a selection of bottled teas, sake, and other Japanese beverages. The prices are reasonable, making it an accessible spot for all. Indulge in the oversized sushi rolls and nigiri or opt for a specialty roll like the Michigan, made with tuna, cucumber, avocado, and spicy mayo.
Headed by Top Chef alumnus, Chef James Rigato, Mabel Gray is a restaurant located in Hazel Park. What sets this restaurant apart from others in the metro Detroit area is its ever-changing, handwritten menu that adapts to the seasons. Rigato's approach to cooking is serious, yet the restaurant has a relaxed vibe, featuring mismatched vintage plates and seating in a cozy dining area. Visitors to Mabel Gray can expect to enjoy a variety of dishes such as griddled king trumpet mushrooms or Colorado lamb ribs prepared with garlic and fish sauce caramel, sake pickles, sesame, and iceberg lettuce. Although reservations are recommended, solo diners can sometimes snag a spot at the bar by calling ahead and checking for last-minute cancellations.
Located on the Avenue of Fashion, this New American restaurant is an upscale casual spot that draws from the rich legacy of Black Southern culinary traditions. The menu features a vegan-friendly selection of seasonal dishes that incorporate Southern cooking techniques, as well as flavors and inspiration from other regions around the world, including the Middle East, northern Africa, and the Mediterranean.
Chef Greg's Soul-N-the Wall has achieved legendary status among Detroit sandwich lovers for its signature dish, the Boogaloo Wonderland. This carryout spot's hoagie sandwich is topped with beef, American cheese, tangy red sauce, and caramelized onions, and pays tribute to an original recipe at the now-defunct Brothers Bar-B-Q. The sandwich's name is a nod to the late "Boogie Wonderland" songwriter Allee Willis, who was a big fan of proprietor Greg Beard's food.
Joe Ann's BBQ has been serving open charcoal pit barbecue since its establishment in 1951 by Grace Owens. Today, the family tradition is continued by Owens's daughter, Joe Ann Proctor. Guests can indulge in whole barbecued chicken, tender ribs, and pigs' feet – all cooked on-site over an open charcoal-fired pit. In addition to barbecue, visitors can try fried shrimp served with Joe Ann's tangy, spicy barbecue sauce, or enjoy tropical shakes.
AISTech 2023 Schedule At A Glance
The AISTech 2023 Iron and Steel Exposition schedule is full of amazing educational experiences orbiting the Steel Industry.
Here's a link to the full schedule at AISTech
We'll see you there!
We hope this guide helps you have a great experience at AISTech. Stop by and see Control Chief at Booth 2292!
We'd love to show you our industrial remote control solutions for every part of the Steel Industry, from locomotive, to crane, to automation and more.