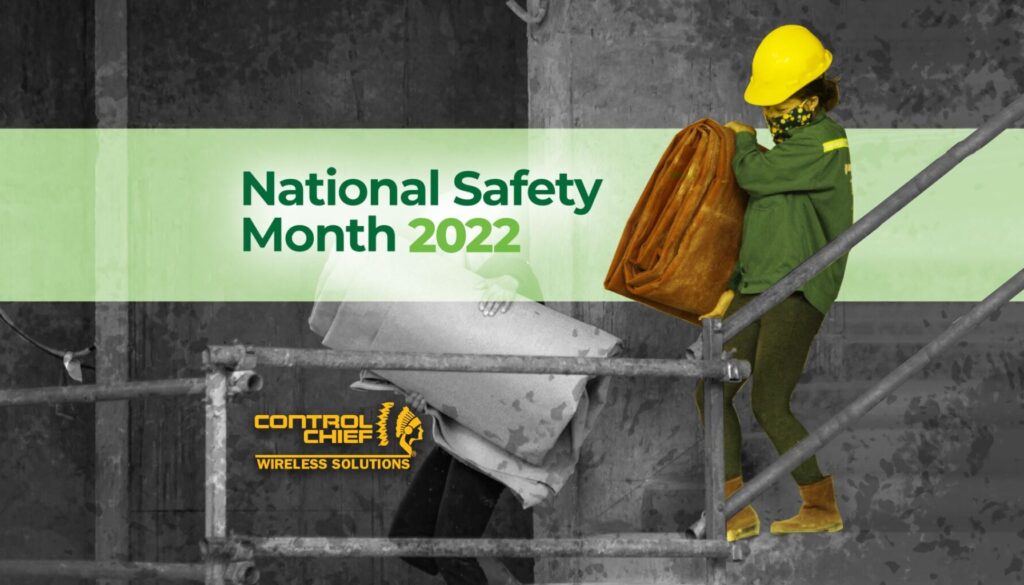 The National Safety Council has designated the month of June as National Safety Month.

National Safety Month is the annual observance to help keep each other safe from the workplace to anyplace.
At Control Chief, safety is important to us, so we'll join in with the conversation on safety!

The first week of June, The National Safety Council highlights Musculoskeletal Safety.
The National Institute of Occupational Safety and Health has a program created to reduce the burden of work-related musculoskeletal disorders (MSDs).
MSDs are often caused by overexertion while lifting, pulling, pushing, withstanding torque reactions and vibrations from machinery and tools as well as from maintaining a natural posture and withstanding cold temperatures.

Many of the industries we serve at Control Chief are considered to be high risk for MSDs according to NIOSH.
Agriculture
Transportation
Warehousing
Construction
Manufacturing
Mining
We would like to encourage all of the workers in these industries to be aware and careful to avoid ergonomic issues, let their supervisors, safety reps, or Human Resources team know of any pain or injuries.
Taking a quick break to stretch can help give the body a chance to recover and reset.