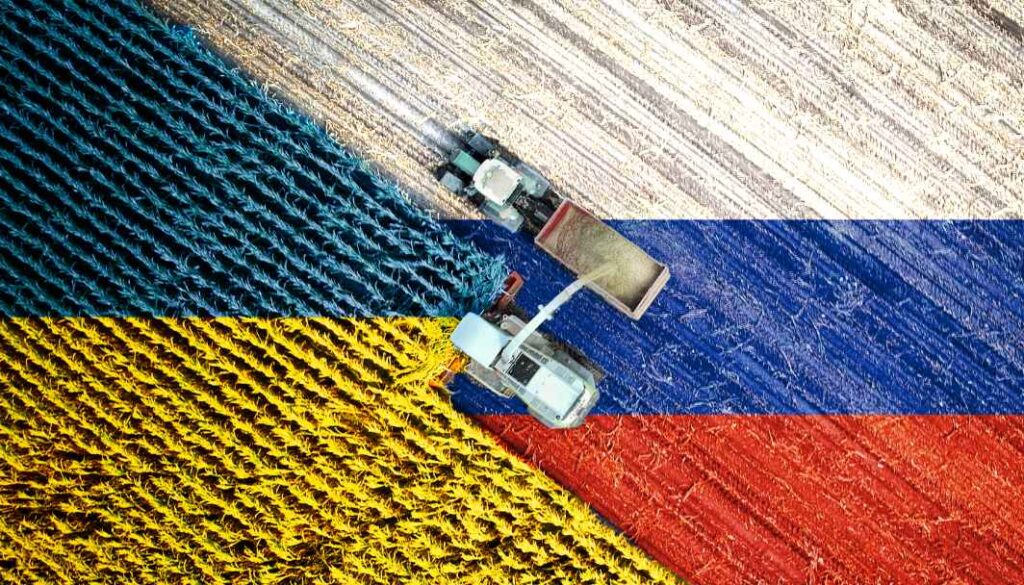 Unrest in Ukraine is attracting global media attention and the tensions created could have a drastic impact on the agricultural markets.
How will the conflict between Russia and the Ukraine affect my business?
---
After a long and complex history between the two nations, the current tensions between Ukraine and Russia have many talking about a global standoff.
71% of the land in Ukraine is agricultural.
The political complications in these two agriculture producing superpowers may likely disrupt the global supply. US producers can views this as an opportunity to ramp up domestic production to meet the demand.

Ukraine and Russia grow 25 percent of the world's wheat supply, according to the Observatory of Economic Complexity.
Wheat is the second most produced grain in the world, and the largest portion of it is grown in Russia and Ukraine.
While no one can predict what will happen with the political tensions, but we can surmise that wheat markets could see a major shift in the next few months.
Economic sanctions, military action, or any number of possible scenarios could drastically disrupt the global wheat supply.

According to Al Jazeera, Historically, there has been a large shift in the production of wheat.In 1985, The USSR was the largest importer of wheat, two thirds of which came from the United States. Now, Russia is the top exporter of wheat, and together with Ukraine the fifth largest wheat exporter, they are a dominant force in the wheat markets.
---
Are you poised to take advantage of opportunities as this evolving conflict affects global agriculture markets?
Now is the time to prepare for the shift in the grain market. Agricultural producers should consider optimizing their production facilities for efficiency and safety in order to keep up with the increased demand. Let Control Chief help you with our industrial locomotive remote controls.
Control Chief Corporation produces industrial remote controls, including locomotive remote controls, often used in grain production and transportation.