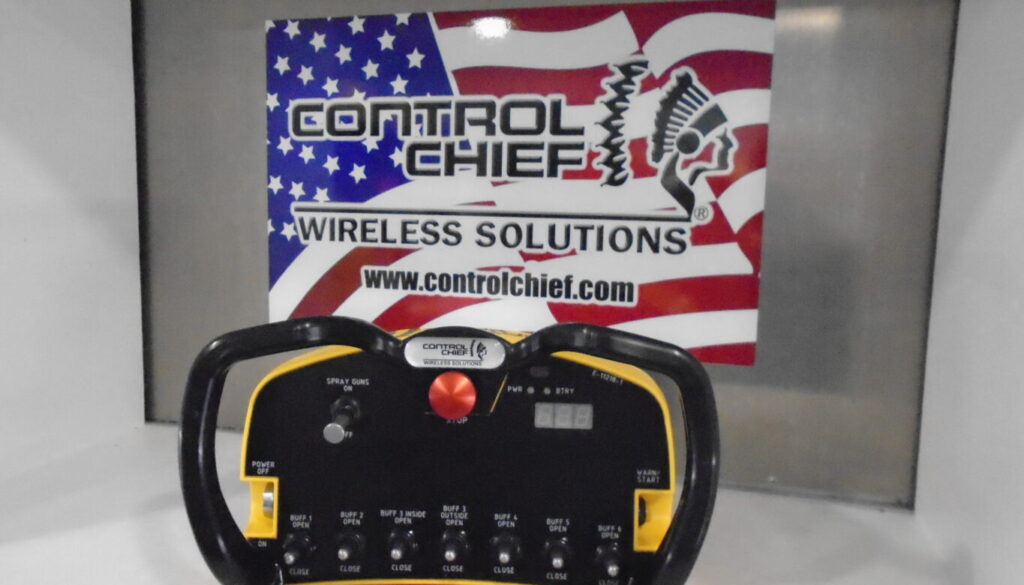 We've just sent out an Advantage industrial remote control system with a customized control unit to a manufacturer requiring increased productivity.
Remote Control Solutions for Industrial Equipment
They needed a control system for a very old buffing machine.
"Archaic" was the word our customer used to describe the old school machine.
The customer's goal is to reduce set up time on the machine, by implementing wireless control. The Control Chief wireless control system allows the set up person to be ideally positioned to fine tune the set up faster and with a higher degree of accuracy.
Control Chief was up to the task, and we were able to engineer a system that precisely controls the lateral movement of the buff heads.
Advantage Industrial Remote Control
Our Advantage system utilizes a proprietary "PLC on a Chip" technology which allows for application specific ladder logic programming. This allows us to provide both analog and digital output, and its components are modular, which allows us to create a system for a wide array of configurations and applications.


Custom Remote Control Unit
Our operator control unit for this system uses toggles to control each of the functions of the machine. And we've made the system intuitive and ergonomically designed for the operator.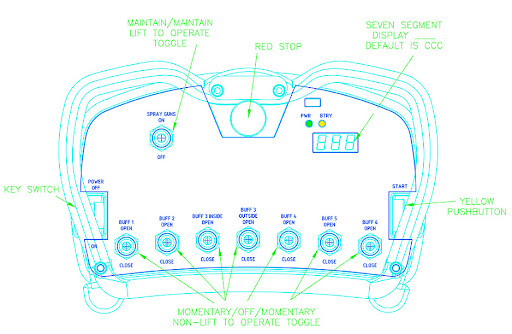 Custom Industrial Remote Control Solutions
Our Control Chief engineered solutions team customizes designs for a very broad spectrum of industrial applications.
Your needs and requirements are important to the way we do business! Often, a product that we create for a customer helps us to identify new processes and technology for other industries as well! 
We're Here to Help!
Do you have a project that needs remote control, but needs a little extra attention to customize its functionality?
Get in touch with us.
Call today 814.362.6811