Industrial crane remote controls offer a number of benefits for crane operators. Crane radio controls improves crane safety, and increases productivity by offering operators a better vantage point, and removing troublesome and dangerous pendant control cables.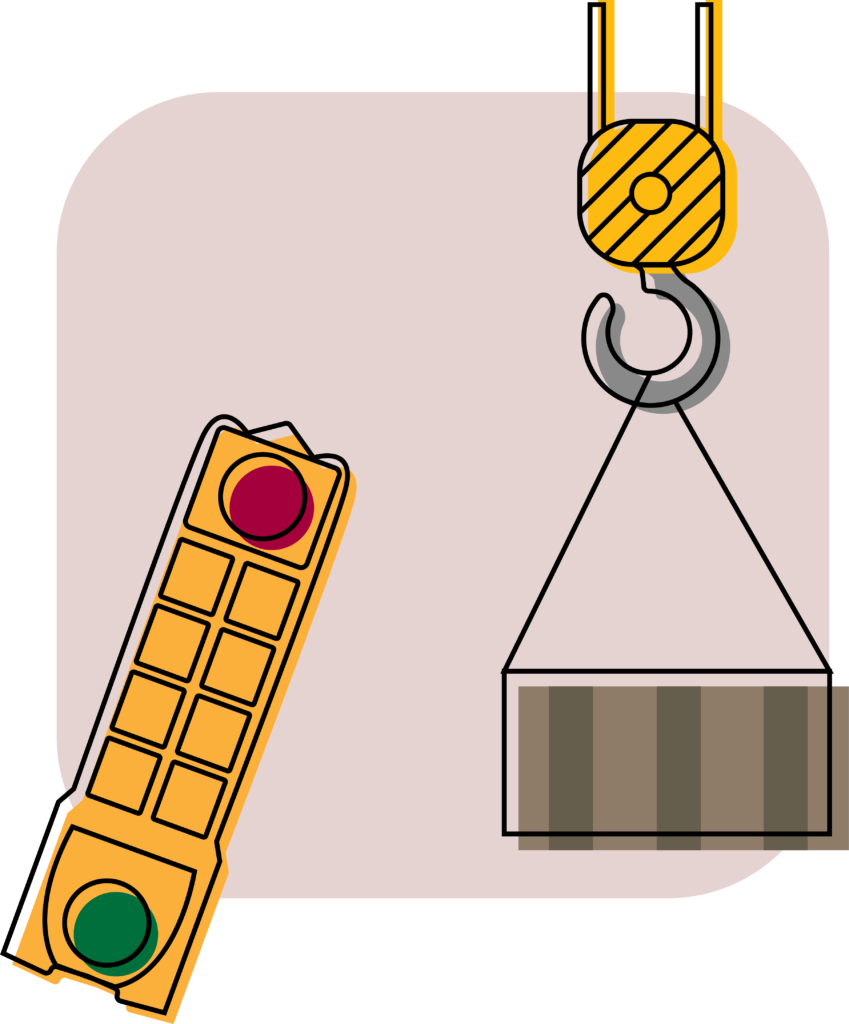 Crane Remote Control Systems get the operators away from the loads
With overhead cranes and hoists, one of the biggest risks is that the operators are often near the load. Control Chief crane remote control systems offer the flexibility needed for an operator to get the best and safest vantage point to see the crane, the load, and any potential hazards or obstructions on the production floor.
Better positioning with crane radio controls
In the same way that radio crane operators can put some distance between them and the load while it is being raised, they are also able to get closer to the load for setting and positioning. Because they have the flexibility to move around, they are not limited to a push button or pendant station, and can have hands on access where it counts.
Universal transmitter systems can save money
Control Chief Industrial Crane Remote Controls can be configured for Universal control. Transmitters can be configured to operate multiple systems, so that a transmitter can switch the frequency to operate with another crane.
The versatility of universal control allows your facility to minimize the amount of spare transmitters required.
Freeing operators from a crane cab increases efficiency
When operators are using industrial crane remote control systems, the operators are not limited to a crane cab. When they are not moving a load, they are able to work on other tasks. Operators can work on rigging or offloading when they are not actively moving the load with the crane. This increases productivity and efficiency.
Pendant Controllers Create Safety Hazard
Wireless controllers for cranes create a much safer environment than wired pendant controllers. Cables and wires create a tripping hazard, or can be caught up into machinery easily.
Replacing pendant controllers with Control Chief wireless technology provides a much safer solution.